Bonke, One of The Leading Stainless Steel Sink Maufacture Industrial
15-04-2022
Established in 1997, Bonke has been manufacturing stainless steel sinks and faucets for domestic and oversea market. Bonke cherished every opportunity to share our proud stainless steel sinks and faucets with our friends around the world. Our founders and sales team enjoyed the high light time in Orlando. To meet our friends and new customers, we brought along with our handmade stainless steel sink with 6 layers of nano protection, farm sink and kitchen faucets. The easy clean technology with fine finish attracted our friends' sight and obtained their thumps-up. Bonke's high standard against our sinks and faucets acquired the deserved rewards.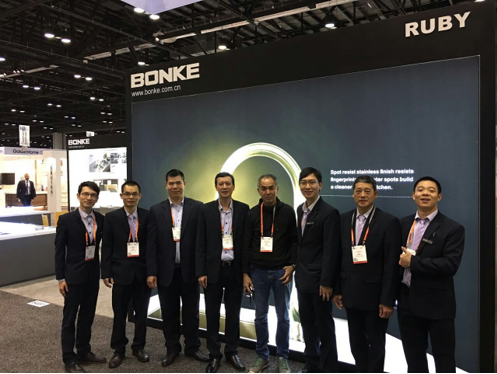 Bonke's joint venture company, Ruby Steel, provides high cost effective sinks to our customers. Under the same quality standard, Bonke headquarter shares the same service and products together with Ruby Steel to our cherished customers.
Nowadays, Bonke has achieved the capacity of more than 80, 000 pcs per month and the annual sales has come to 50 million US dollars. Bonke appreciates our staff's effort and customers' trust. Bing the most trustable brand of stainless steel kitchen products, Bonke will remain original aspiration and keep it firmly in mind.